Navigation
Quick Search
Site Networking



Beta Login
Welcome to JSoftgames.com
Current Development: Rodent Rush
All games were safely grown inside of a special digital incubator
Think you can beat the all time worldwide highscores!
Run around and eat cheese, mice love cheese
No Trees were harmed in the making of this website.
Little Jumping Tiipo - Download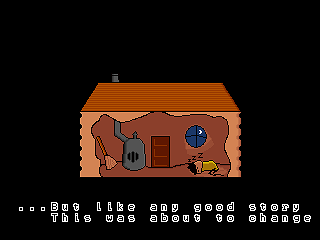 This is a rather old game, and I created it for the TDC mini game compo.
I think I won 14th place.

I don't really remember.
Its the story of a little creature called a Tiipo,
he is kidnapped and now you must help him to escape.
Left and Right to Move
Z to jump
Down to interact with objects.
Collect all of the Yellow Gems in each level to progress.
The Red Gems are hard to get to.
Download Here!
1 Comments
Posted on 04 Nov 2009 by JacobB
Comments:
Comments are disabled fam, you have spam bots to thank for that. :P
Page Last Updated on: December 25 2018 17:39:05.