Navigation
Quick Search
Site Networking



Beta Login
Welcome to JSoftgames.com
Current Development: Rodent Rush
All games were safely grown inside of a special digital incubator
Think you can beat the all time worldwide highscores!
Run around and eat cheese, mice love cheese
No Trees were harmed in the making of this website.
WARNING. Planet Chaos Coming!

Ta Daaaa! The new game is almost done, and it's looking great! It's going to be a missile defender clone with a online highscore table of course! It's going through testing right now as I speak! Stay tuned!
Posted on 13 May 2009 by

JacobB
Moving Stuff Around!
I've removed the Downloads Sections from the site, and replaced it with the Arcade. Eventually I'll bring it back, but right now there's not much to download, and I'm going to port all of my existing downloads over to Vitalize! anyway!
In other news my new game for the Arcade is almost finished.
Check back later and stay posted!

Posted on 12 May 2009 by

JacobB
Engine Complete!
The engine is complete for the new game. I still can't reveal what it is yet, but maybe the nice little teaser will!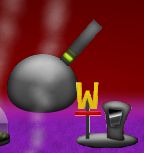 Posted on 12 May 2009 by

JacobB
Fierce Battle!!
The Scores for the New Snake Game are very competitive to say the least! I tried to reach at lease 3rd and couldn't do it.
Check out the top 100 scores
here
If you think that you can take any of those scores try your hand at it
at the arcade!
Posted on 12 May 2009 by

JacobB
New Gamez! Yeah!
I'm working on 2 new games for the arcade. I won't say much about them except for the fact that one of them is definitely another remake. So

Enjoy this screenshot as a hint of whats coming!

Posted on 11 May 2009 by

JacobB
Happy Fun Time!

The Arcade is now open!
Right now there is only one game, but that OK because I'm making more!
You will need the Vitalize Plugin to play, so get it
here!
Go There Now!
Posted on 10 May 2009 by

JacobB
Bad Bad Bad!
It seems I've accidentally erased my website database.
I'm attempting to restore it now, but it looks like it's gone forever.
I am so mad right now

Posted on 10 May 2009 by

JacobB
Arcade Coming Back!
I'm going to start the arcade again ( If anyone ever remembers it

) And I'm working on a snake game for it because, well, ever arcade has one! Also I haven't made a snake game in a while, so it ought to be fun.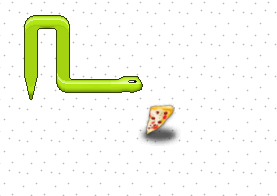 Posted on 10 May 2009 by

JacobB
Popular Downloads Back Up!
I've added the most popular downloads to the download page until I finish the download system. Stay Tuned!

Yeah Free Games!
Posted on 10 May 2009 by

JacobB
Greeeeeen!!!
The design is complete! The contact page is also back online again, so check it out! The download system is next!

Posted on 05 May 2009 by

JacobB
Page Last Updated on: December 25 2018 17:39:05.