Navigation
Quick Search
Site Networking



Beta Login
Welcome to JSoftgames.com
Current Development: Rodent Rush
All games were safely grown inside of a special digital incubator
Think you can beat the all time worldwide highscores!
Run around and eat cheese, mice love cheese
No Trees were harmed in the making of this website.
A Mouse! Yay!
The game engine is now done. I'm starting to replace all of the temporary graphics with new ones that I'm making. I very pleased with how the mouse turned out!

I'm not the best graphic artist, but I managed to pull this one off!

Posted on 29 May 2009 by

JacobB
New Game In Progress!
I'm working on something new for the Arcade, and I think people will enjoy this one. I'm experimenting with something that I've never done before, so hopefully I can pull it off! The screenshot is an early version. Happy Summer Days!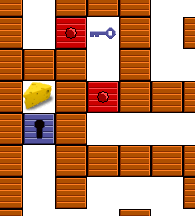 Posted on 28 May 2009 by

JacobB
Not Stopping Now.
I was planning on making one of those bubble matching, popping, boom, super deluxe type games, but I've changed my mind. I'm going to start working (aka brainstorming) on a new game that relies on rhythm, or something. Those seem to be popular these days and I've never done anything like that yet so! Yepper.
If you want to help me work, ahem, brainstorm on my new game leave a comment, or at least a

to let me know you care.
Posted on 21 May 2009 by

JacobB
Planet Chaos Complete!
The Game is Done! Play it
now!

Posted on 20 May 2009 by

JacobB
Still Working
I'm still working away at the game sorry for the delay in releasing it, but I keep getting new great ideas for it. I've got the title screen done now, and all thats left is more levels a few more bosses and BOOM done!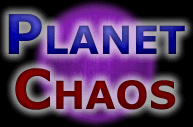 Posted on 19 May 2009 by

JacobB
Super Speed!

That Snake Game now has a FAST mode as requested! There is a new score board for the new speed setting, so go fill up the new score board now!
GO!

Posted on 15 May 2009 by

JacobB
Happy 2010!
A little late I know, but I haven't had access to the internet for a while.
Hope everyone has a good one!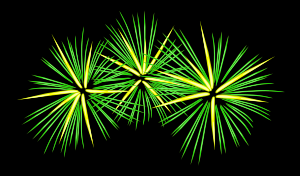 Posted on 02 Jan 2010 by

JacobB
Merry Christmas!
Hope everyone has a very Merry Christmas!

Posted on 25 Dec 2009 by

JacobB
Mac users rejoice! Flash is here!

As many of you may very well know, all of my games are created using the development tool Multimedia Fusion by
Clickteam
Well in an exciting announcement yesterday Clickteam has released info about a new flash runtime that has been in development for about a year. This is great news for you my loyal game players because this will allow compatibility with more systems, namely mac users.
Also because the Adobe Flash plugin is industry standard I'll be able to advertise my games on internet gaming portals which should drive more traffic to the site! Stay tuned for more info regarding this in the coming weeks! (I hope

)
Posted on 16 Dec 2009 by

JacobB
Vitalize! Update!
A new version (249) of Vitalize! is now available.
This should fix issues with Windows 7 and IE.
It'll download automatically when you play any of our games at the
Arcade!
Posted on 09 Dec 2009 by

JacobB
Page Last Updated on: December 25 2018 17:39:05.