Navigation
Quick Search
Site Networking



Beta Login
Welcome to JSoftgames.com
Current Development: Rodent Rush
All games were safely grown inside of a special digital incubator
Think you can beat the all time worldwide highscores!
Run around and eat cheese, mice love cheese
No Trees were harmed in the making of this website.
Happy 2010!
A little late I know, but I haven't had access to the internet for a while.
Hope everyone has a good one!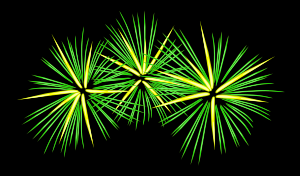 Posted on 02 Jan 2010 by

JacobB
Merry Christmas!
Hope everyone has a very Merry Christmas!

Posted on 25 Dec 2009 by

JacobB
Mac users rejoice! Flash is here!

As many of you may very well know, all of my games are created using the development tool Multimedia Fusion by
Clickteam
Well in an exciting announcement yesterday Clickteam has released info about a new flash runtime that has been in development for about a year. This is great news for you my loyal game players because this will allow compatibility with more systems, namely mac users.
Also because the Adobe Flash plugin is industry standard I'll be able to advertise my games on internet gaming portals which should drive more traffic to the site! Stay tuned for more info regarding this in the coming weeks! (I hope

)
Posted on 16 Dec 2009 by

JacobB
Vitalize! Update!
A new version (249) of Vitalize! is now available.
This should fix issues with Windows 7 and IE.
It'll download automatically when you play any of our games at the
Arcade!
Posted on 09 Dec 2009 by

JacobB
YayZ! Winter is here!
Boom! Whoa! What happened to the site! It's like totally cool blue dude!

In light of my winter vacation that is quickly approaching, I've restyled the site!
This winter I'm going to work on Rodent Rush as well because I'm sure to have some free time while I'm out of school!
So look forward to that and more, and have a Happy Christmas!

Posted on 04 Dec 2009 by

JacobB
More useful timestamps!
If anyone has taken a glance at the date that a score was placed you've probably noticed that it was very difficult to determine how long it had been there.
No longer my friends!
I've updated the score boards to display how long ago a score was submitted rather than the exact date. This is not only easier to use, but also more useful as it helps to avoid timezone confusion!
So go place a score and check the recents list. You can now see exactly how long ago a score was posted!

I also want to thank my friend KetchupMaster over on the
Clickteam
forums for bringing this idea to my attention.
Posted on 01 Dec 2009 by

JacobB
New Game, Fun....O-Shoot
This is really not my style, buuuuuut here you go!


Please don't hurt me! I have no idea where this game came from. I just woke up one morning and it was on my computer! I promise!

Check it out at the
Arcade!
Posted on 08 Nov 2009 by

JacobB
Qwing, Maybe a possibility

I was digging around in my projects folder and uncovered secret plans for a new game!
It looks to me like some sort of shoot-em-up. Perhaps I should finish this project and add it to the arcade, hm?
With the holidays fast approaching and the hint of cool weather in the future, I'm pleased to announce Qwing! A not so advanced shoot-em-up that should be very similar to what you saw in
ActionSlip
. This one however features Photoshop smooth graphics, and a higher resolution. Also a online highscore board!
Happy Days to you All!

Posted on 06 Nov 2009 by

JacobB
Little Jumping Tiipo - Download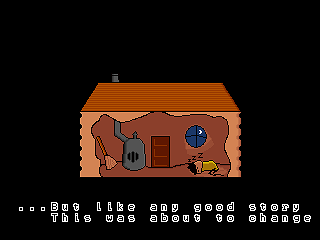 This is a rather old game, and I created it for the TDC mini game compo.
I think I won 14th place.

I don't really remember.
Its the story of a little creature called a Tiipo,
he is kidnapped and now you must help him to escape.
Left and Right to Move
Z to jump
Down to interact with objects.
Collect all of the Yellow Gems in each level to progress.
The Red Gems are hard to get to.
Download Here!
Posted on 04 Nov 2009 by

JacobB
Hiya, and Free!
It's been a while!
Schools been tough, but hey I'm surviving!
I know this is kinda a weird post for my first post in a while, BUT I think a lot of you will like this! The 3D game creating tool kit "Unity" is now completely free! Download it
NOW!
Ok for those who are still reading this I have been working on a number of projects in the last couple of days, including the secret project which will be reveled soon! Can't you just feel the suspense?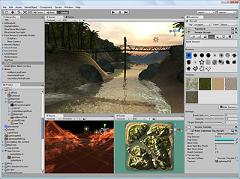 Watch this site, and Happy Halloween!

Posted on 30 Oct 2009 by

JacobB
Page Last Updated on: December 25 2018 17:39:05.